Investing in Health Care: A Once in a Lifetime Opportunity
The COVID-19 pandemic has prompted a healthcare revolution that could usher in the next wave of biomedical innovation and prevent future public health emergencies from occurring.
As the CEO of Spectrum Business Ventures —a private equity firm that has been at the forefront of revolutionary trends in biotech, payment processing, real estate, and many other industries—I've always sought to use capital as a tool to improve people's lives.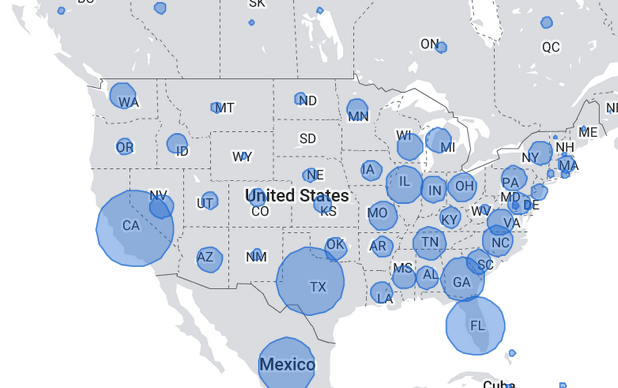 With more than 150,000 Americans dead at the hands of this virus, healthcare and medical technology are now the sectors in which this philosophy can be most effectively applied.
I urge venture capitalists to seek out innovative and entrepreneurial ventures in two healthcare subfields: preventative health and biotech. Now, more than ever, we need large scale private investment in medical technology to help build a healthcare apparatus capable of withstanding future shocks like the novel coronavirus.
Preventive Health
At one moment, we are witnessing both the most significant stress test our healthcare infrastructure has ever endured, and an unprecedented leap forward in technological innovations. The intersection of these two defining moments will inevitably lead to exponential growth in the healthcare sector.
As we embrace this new reality—a reality in which we understand the true impact a novel virus can have on our world—we are also hyper-aware of the need to establish resources that keep us healthy.
That's where preventative health comes into play.
Telehealth companies are an interesting new vertical within this field that fit well within the COVID and post-COVID reality. One telehealth company, Livongo (who is now in talks to merge with industry titan Teladoc), is leading the way with a revolutionary platform that helps people with chronic conditions reduce their risk for future diseases with alerts and lifestyle tips based on user data. It also helps organize health reports for doctors, streamline the purchasing of supplies, and connect patients with live coaches.
Companies like Livongo make prudent investments in the post-COVID paradigm, deliver key services to those hungry for innovation, and help mitigate public health concerns before reaching crisis-level proportions.
Biotech
COVID-19 has shown us all just how disruptive a public health emergency can be to our lives and institutions. We must place an emphasis on staying healthy now if we wish to hedge against an unpredictable future. At the same time, biotech companies like Gilead, Moderna, Abbvie, and many others are in a race for what has the potential to be the most profitable vaccine ever created. While the winner of this race has not yet been determined, other companies are undeniably looking toward the next virus, investing in R&D for new drugs that we don't even know we need yet.
Any time there is an opportunity to invest in, and in turn, catalyze life-changing innovations, I jump at the chance. That's why I have sought out biotech companies making innovative strides. The COVID-19 virus has awakened a newfound, widespread interest in what these incredible companies do. When a new industry becomes inundated with demand, we can expect an unprecedented influx of capital into that sector. As we saw with tech at the onset of our century, healthcare could very well be the industry that defines the next decade. Don't miss the chance—this could be the only one in our lifetimes.